Keep Your Business Looking Fresh
The exposed wood surfaces on your property should complement your business, not detract from it. Hydro Eco Clean technicians clean porches, decks, fences, and other areas to remove stains and buildup of harmful elements. Additionally, our commercial wood cleaning & restoration services are designed to mitigate the effects of exposure, keeping business zone properties fresh and inviting to patrons for years to come.
The Tri-state area of New Jersey, New York and Pennsylvania has a lot of environmental changes throughout a year, due to weather patterns of hot, cold, moist, dry and whatever comes in off the coast. It's not long after old man winter arrives that our area starts to feel the wrath and effects of that wrath. The scorching hot summer days do almost as much damage.  These harsh conditions and the possible buildup of fungi — such as mold and mildew – can be a brutal combination on wood surfaces.
Commercial Wood Cleaning
Commercial wood cleaning and restoration is a great way to preserve your businesses aesthetics and unique look.  Not only does proper cleaning maintain the health and look of your wooden surfaces it also greatly reduces the risk of potential slip and fall incidents.  Hydro Eco Cleans professional technicians will keep your wood surfaces looking beautiful and safe for all of your clients and patrons.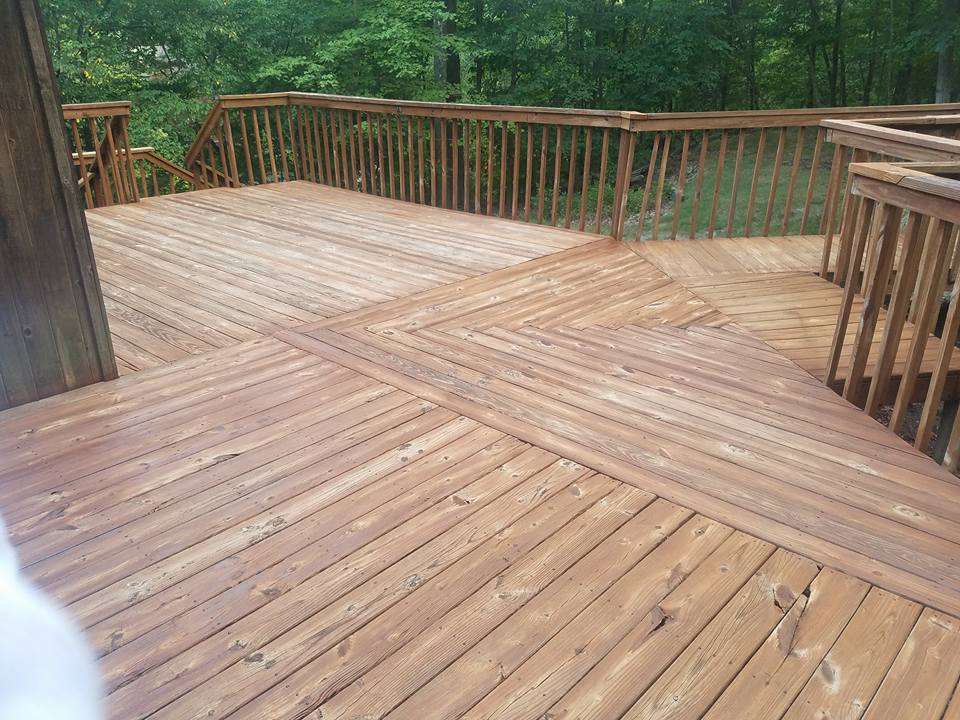 Call our office in West Milford, NJ for a free estimate. We are happy to provide wood cleaning and wood restoration estimates in West Milford, Ringwood, Macopin, Wanaque, Bloomingdale, Butler, Kinnelon, and the Warwick communities. If you are outside of those areas, call us to possibly add your area to our service zone.