Remove Mold, Mildew, & Algae That Can Damage Your Home…
Mold, mildew and algae are familiar – and unwelcome – visitors at most properties.
New Jersey and West Milford's temperate, moist climate is the perfect setting for these fungi to thrive, and the result is ugly.
Black streaks, green patches, dark stains and spots are a common sight on homes and roofs. These unsightly marks are caused by a fungus that has taken root.
And while these streaks and patches are ugly, it's MORE important to be aware that it also comes with a threat of damage to the property's structure as well as significant health risks.
Mold, mildew and algae are responsible for:
Respiratory issues
Sneezing, coughing, and runny noses
If inhaled, lung infection
Exacerbated asthma and allergies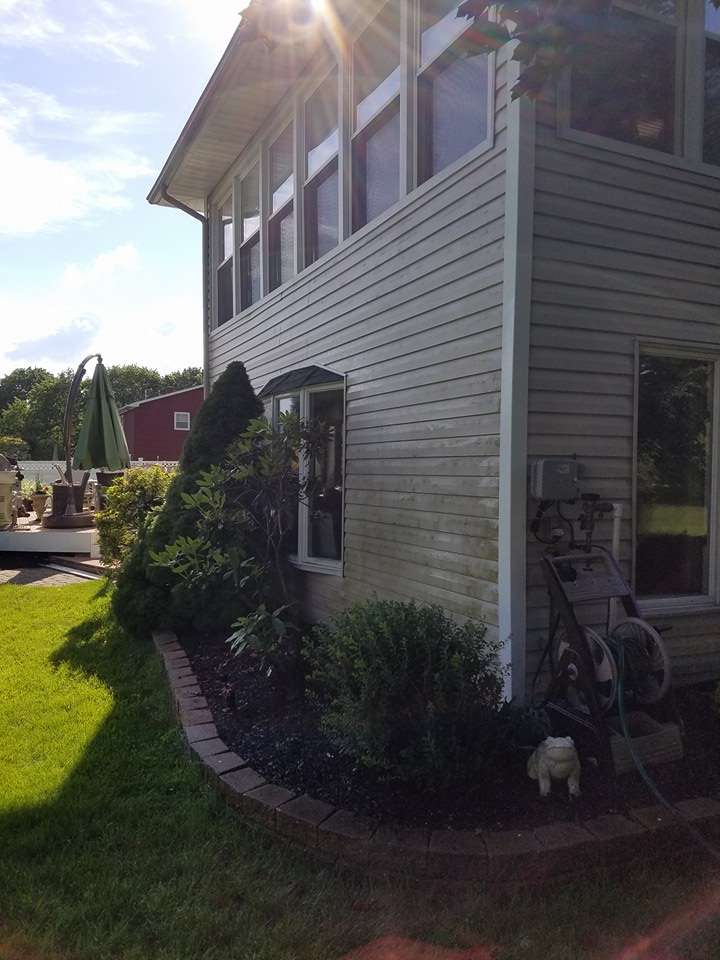 Protect Your Family
By limiting mold, mildew and algae exposure, you're protecting your family from health concerns and keeping your property in the best condition. You can count on Hydro Eco Clean to provide a safe and effective solution with our mold removal power washing techniques.
Experience the peace of mind that your home is in the best hands with Hydro Eco Clean. From the moment that our professional, uniformed team members step onto your property, your home is in the best hands and you can rest assured that any mold, mildew or algae will be power washed away.
Call our office in West Milford, NJ for a free estimate. We are happy to provide cleaning estimates in West Milford, Ringwood, Macopin, Wanaque, Bloomingdale, Butler, Kinnelon, and the Warwick communities. If you are outside of those areas, call us to possibly add your area to our service zone.