Welcome to Hydro Eco Clean
The Leading Commercial and Residential Exterior
Cleaning Experts in Parsippany
Professional, Damage-Free Exterior Maintenance
Welcome to our superior cleaning services. Hydro Eco Clean is a firm established with the goal of offering our clients the best in commercial and residential exterior cleaning services in Parsippany, Troy Hills, and Morris County NJ. We are only happy if we consistently exceed your expectations!
Welcome to Hydro Eco Clean- The Leading Commercial and Residential Exterior Cleaning Experts in Parsippany
Professional, Damage-Free Exterior Maintenance
We are glad to welcome you to our superior commercial and residential cleaning services. We aren't happy if we don't consistently exceed your expectations. Hydro Eco Clean is a soft power wash cleaning firm established with the primary aim of offering our esteemed clients the best in commercial and residential cleaning services in Parsippany, Troy Hills, and Morris County New Jersey.
To ensure that our clients get the best value for their home-maintenance budget, we have assembled a highly dedicated, well-trained and certified team of experts with years of professional experience, coupled with cutting-edge power washing equipment. Through this ideal blend of professionalism and state-of-the-art washing equipment, we have been able to offer our clients affordable, eco-friendly, and safe residential, commercial and industrial cleaning services.
We offer our clients a wide range of residential and commercial cleaning services.
Our residential power cleaning services include concrete and hardscape cleaning, removing damage from mold, mildew and algae cleaning, window and roof cleaning, wood deck and fence cleaning, interior and exterior gutter cleaning, as well as wood painting and staining cleaning services.
On the commercial and industrial side, our services include removing damage from mold, mildew and algae cleaning, façade cleaning and external washing, roof cleaning, wood cleaning and restoration, wood staining and painting, as well as concrete cleaning.
Our trained professional cleaning experts take time to study the specific cleaning needs of our clients. The services we provide are in line with trends in the global residential and commercial cleaning industry, allowing us to deliver premium and eco-friendly power washing services to our clients at affordable rates. Since Hydro Eco Clean's inception, our dedicated and knowledgeable team of cleaning experts  have taken pride in providing outstanding and fast cleaning service. This rapid response allows our clients to have little to no interruption in their day, both at home and at their business, and allows your residential or commercial property to look its best at all times.
House Washing: We'll keep your home's exterior clean and protected from the damage that dirt, mildew and mold can create, no matter the type of surface.
Roof Cleaning: We will help to get your roof shining and bright, taking as much time as needed to clean the ugly moss, algae and black streaks. This can help to improve the integrity and value of your roof, as well as significantly improve its lifespan.
Concrete Cleaning: A key part of any exterior space is concrete. We can clean and restore your walkway, patio and pool surround, eliminating dirt and buildup that ruins the aesthetic quality, improving value and visual appeal.
Graffiti Removal: Have you been the victim of a spray attack or an abusive message? Let us know. Hydro Eco Clean will bring our power washing tools to help clean off any graffiti and leave the wall looking as good as new.
Gutter Cleaning: Gutters, when left uncleaned, can become a major source of structural damage. Hydro Eco Clean can take care of that for you, providing cleaning and brightening.
Deck Cleaning: A messy deck is a slippery deck, and a slippery deck is a dangerous deck. We can help to clean it and get it back to as good as new, washing away any dirt, build-up, moss and algae that's making it an eye sore and a hazard to walk on.
Wood Restoration: When wood is old, rotting, decayed or damaged by UV light it's an eyesore as well as a problem for your health and your building's integrity. Let us restore the wood using our 6-step restoration process.
Paver Cleaning: When pavements are dirty and mossy they can be ugly and dangerous. We can provide a cleaning plan to get those pavers as good as new without hassle or stress.
This company had better customer service than any other company I have used for work on my house. I wish I could hire them for everything I need done on the house!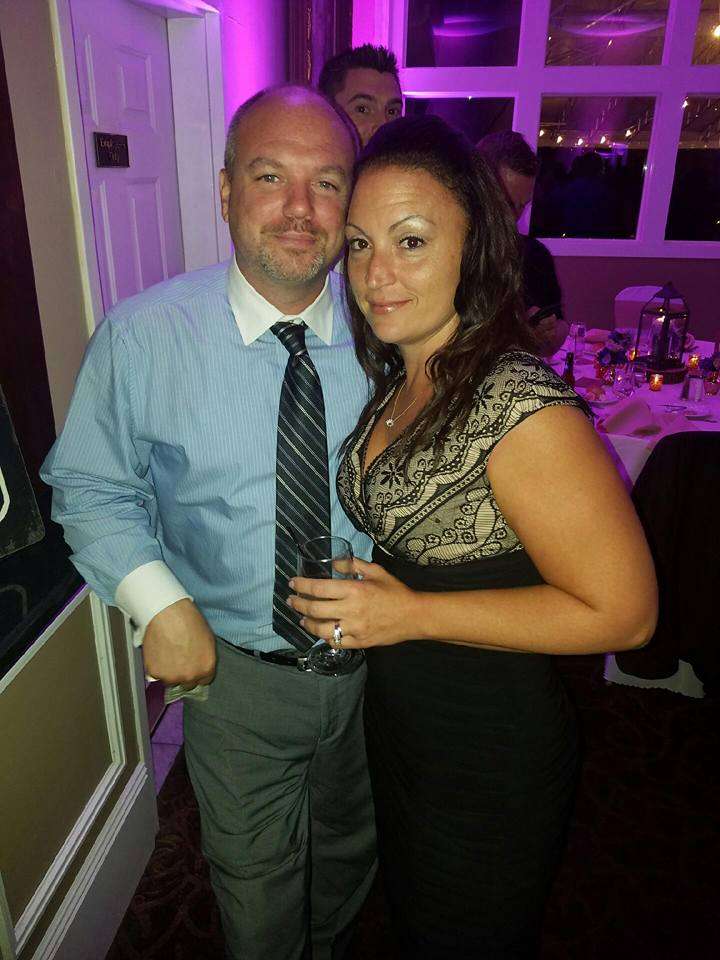 Contact Us Today
If you have been searching for a well-trained and certified professional team that will offer you the best soft washing of your residential, commercial, and industrial facilities, your search is over. Hydro Eco Clean is dedicated to the delivery of exceptional, amazing cleaning services designed to exceed your cleaning expectations.
For more information on how to get the best cleaning services in Parsippany,
Troy Hills, and Morris County, please contact us.