Keep Your Roof Clean and Protected from Moss
Roofs get plenty of exposure to the elements. If it isn't addressed, this exposure has implications for the lifetime of your roofing and the overall appeal of the house.
We solve each issue with the HydroEcoClean soft wash roof cleaning services in West Milford.
Our technicians are trained on the proper ways to clean and restore your home's protective covering and our equipment can remove moss from any surface.
1. Improves your Homes Curb Appeal
2. Roof Cleaning is an Important Part of Maintenance
3. Protects your Homes Structure
4. Saves you Money on Roof Maintenance & Repairs
5. Saves Money on Insurance Installments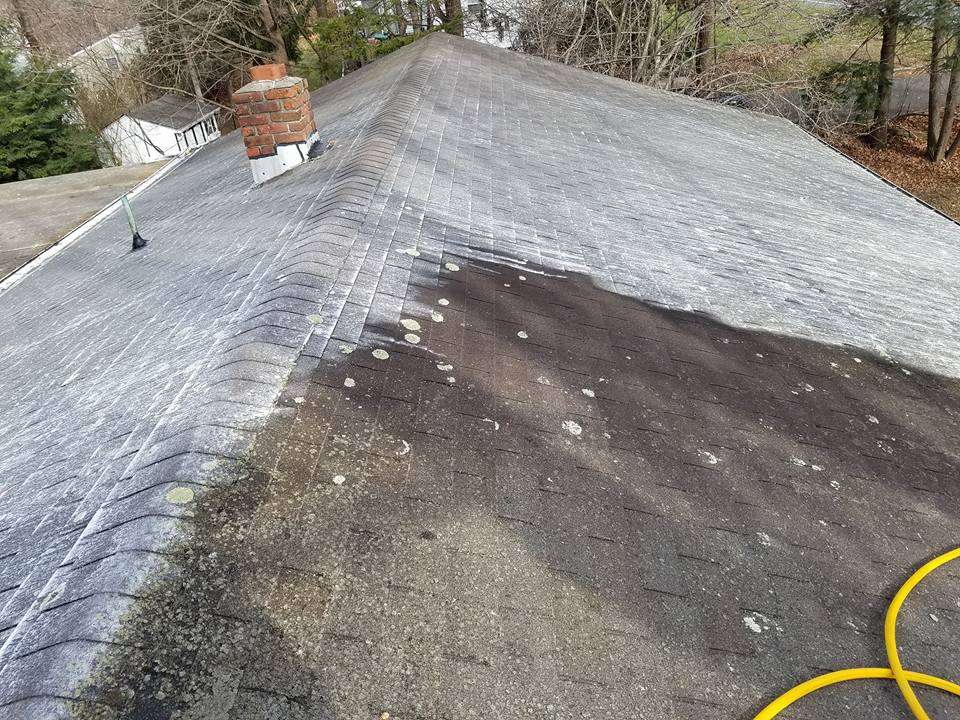 Roof Cleaning: Fight Environmental Damage
The Tri-state area of New Jersey, New York and Pennsylvania has a lot of environmental volatility, due to weather patterns and the yearly evolution of plant life. This can lead to harsh conditions for shingles, including the buildup of harmful elements, such as mold, mildew and moss.
These need to be removed from the roof's top layer BEFORE penetrating the roof and causing breakdown in the shingles and eventually the roof's sheathing.
Your Roof May Be Streaked, Dirty and With Moss Growth
Your Roof May Be Streaked, Dirty and With Moss Growth
But We Can Improve It With Our Soft Wash Process!
Contact
us for a free estimate or call our West Milford, NJ office for more information on our pressure wash roof cleaning and moss removal services. We are happy to provide industrial pressure washing estimates in West Milford, Ringwood, Macopin, Wanaque, Bloomingdale, Butler, Kinnelon, and the Warwick communities. If you are outside of those areas, call us to possibly add your area to our service zone.