Specializing In All Elements of Wood Care
Wood surfaces require a special touch and, in addition to our pressure washing services, our Hydro Eco Clean technicians provide wood staining and painting services in and around West Milford, NJ.
This added step increases durability of wood and gives your entire property a more cohesive and polished look, while adding years to the structures. Our painting solutions will bring long-term value to your property. We are proud to provide careful attention to the detail of your deck, wood exterior, and other natural surfaces around your home with our West Milford based wood painting and staining services.
We promise that there is NO guesswork from our technicians, only perfect results!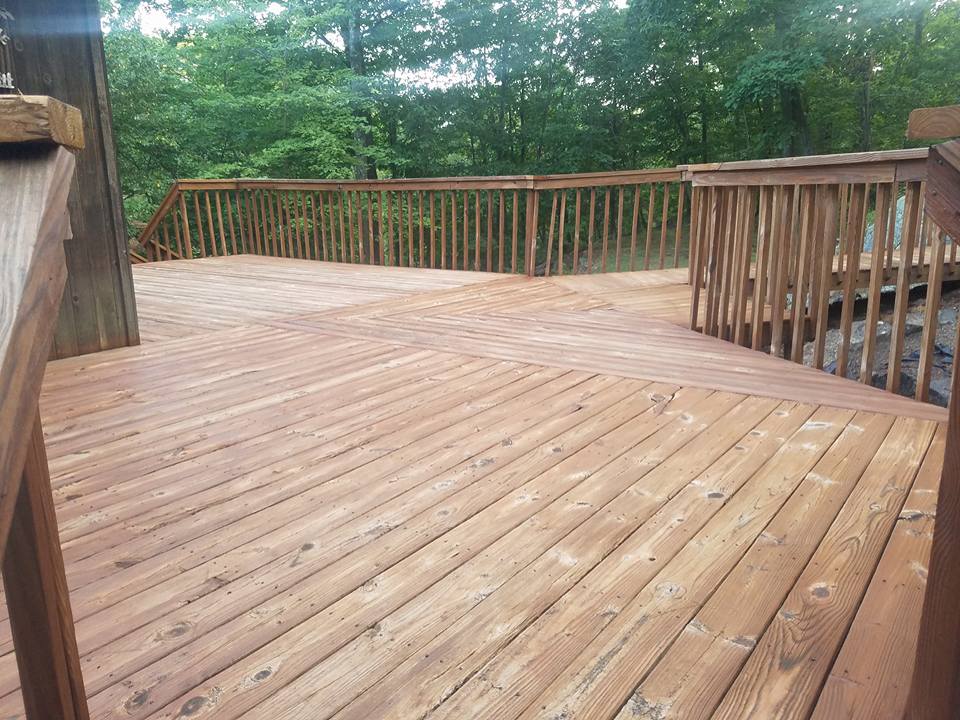 Benefits of Wood Painting & Staining
Wood Painting & Staining is very popular for improving your outdoor appeal, but it also has some advantages and benefits such as:
• Prevention of Rotting
• Protection from Sun & Moisture
• Reduces Slip & Fall Risk on Walking Surfaces
• Prevention of Loss Aesthetics
Painting & Staining is not only a beatification of your property, but it also protects your loved ones from fall and slip injuries.  Most deck & patio manufacturers recommend having your wood surfaces be cleaned on an annual basis to reduce any mold, mildew, algae, or lichen that can and may build up over the year.  By removing these contaminates on a regular basis will improve the life span of your wood surfaces and give your property long lasting appeal.
Call our West Milford, NJ office to schedule a free estimate. We are happy to provide free estimates in West Milford, Ringwood, Macopin, Wanaque, Bloomingdale, Butler, Kinnelon, and the Warwick communities. If you are outside of those areas, call us to possibly add your area to our service zone.