Keep Your Industrial Location Sparkling Clean
Businesses that operate in industrial zones are balancing a lot of important objectives. They need to stay on schedule; keep the inventory and operations clean; and maintain a safe and productive work environment. The Hydro Eco Clean team of technicians is trained to deliver beautiful results when they come out to clean driveways, parking lots, garages, and sidewalks.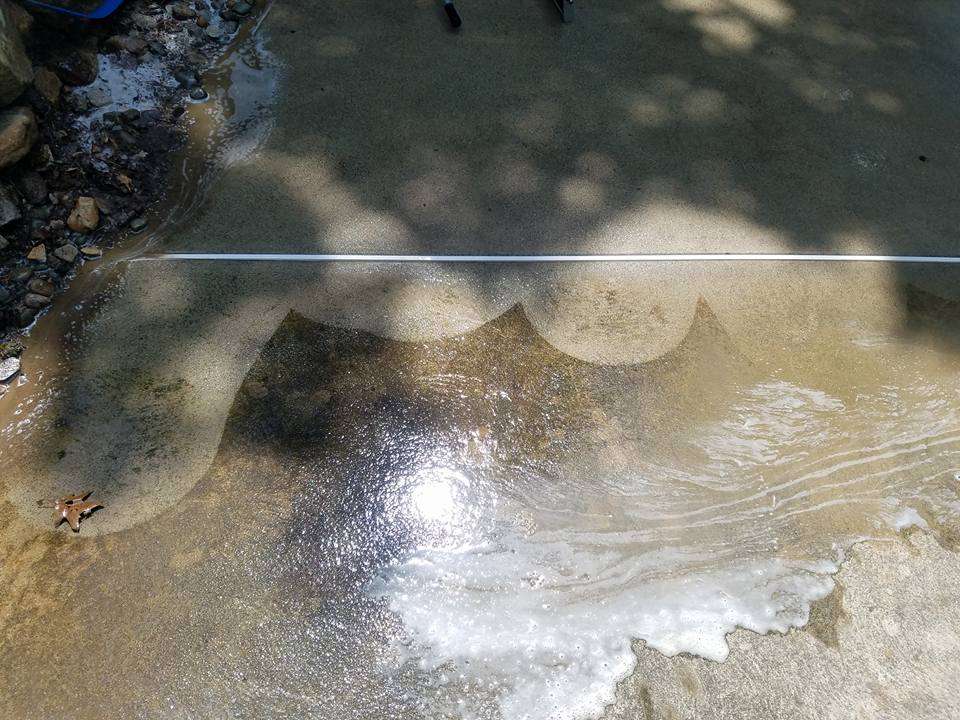 Restore Industrial Hardscapes
By using soft washing and biodegradable cleansers, we remove buildup and stains to refresh and restore these hardscape surfaces. Over time chewing gum, vehicle oil, or other unwanted extras find their way onto these surfaces. Another factor is vandalism, which is invasive, disruptive to business and a major inconvenience for business owners trying to put forth the right image. Our rapid-response graffiti removal services get rid of the eyesore quickly and successfully so you can return to business as usual.
The combination of powerful equipment, expert techniques and special cleansers, we remove paint from almost any surface.
Call our office in West Milford, NJ for a free concrete cleaning estimate. We are happy to provide estimates in West Milford, Ringwood, Macopin, Wanaque, Bloomingdale, Butler, Kinnelon, and the Warwick communities. If you are outside of those areas, call us to possibly add your area to our service zone.